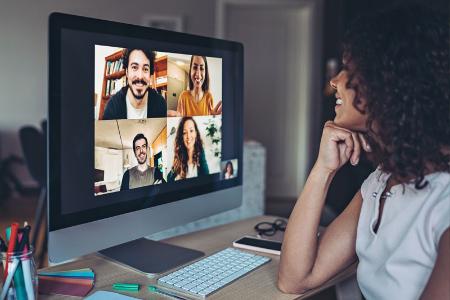 NYSCC Quarterly Member Meeting Series (3/4)
Thursday Dec 8, 2022
10:00AM - 11:15AM
---
Strategies to Impact Cancer Disparities in Under-Resourced Communities Across New York State
Meeting Facilitator
Deborah O. Erwin, PhD, Professor Emerita, Cancer Prevention and Control, Roswell Park Comprehensive Cancer Center; Research Director, Witness CARES, LLC and The National Witness Project.
Panelists
Katia Noyes, PhD, MPH, Professor and Director of the Division of Health Services Policy & Practice; Director of the Surgical Outcomes and Research (UB SOAR) Center; University at Buffalo (UB) School of Public Health & Health Professions; UB's Department of Surgery
Mikhalya Brown, BA, Clinical Research Coordinator; Lead Health Educator; Community Outreach and Engagement Team; Mount Sinai's Tisch Cancer Institute
Nikia Clark, BS, Senior Community Outreach & Engagement Manager, Community Outreach and Engagement; Roswell Park Comprehensive Cancer Center
Meeting Topic
This meeting will serve as the second part of a two-part series where we will hear from a panel of experts on the topic of cancer health disparities.
Join us as we continue our discussion on cancer health disparities in NYS, systemic barriers to care, and strategies used to address these barriers.
---

Participation with the NYS Cancer Consortium since its inception has strengthened my commitment and provided me with colleagues and resources to ensure that diverse communities throughout NYS have the highest quality of cancer care.
Maureen Killackey, MD, FACS, FACOG
Consortium Member
Become a Member
The more we work together, the greater impact we will have towards preventing and controlling cancer in New York State.
join us now